If there is one wine in our portfolio that gets everyone scrambling for an allocation, it is the brilliant and ultra-limited wines of Montevertine.
Located in Radda, the heart of the Chianti and one of the regions coolest and highest elevation, the vineyard once served as a hilltop defensive fortress in the 11th century.
The property was acquired by Sergio Manetti in 1967 as a family holiday home and to dabble in a hobby making wine. Things quickly became more serious, and together with his friend, oenologist Giulio Gambelli, they made Chianti Classico from 1977 to 1981.
The pair however became increasingly frustrated at the strict rules of the Chianti Consorzio which didn't allow Chianti to be made from 100% Sangiovese. They genuinely believed the site could produce a unique expression of Sangiovese at the highest level and took a bold move to leave the Consorzio to make wine under the 'Vino da Tavola' Classification.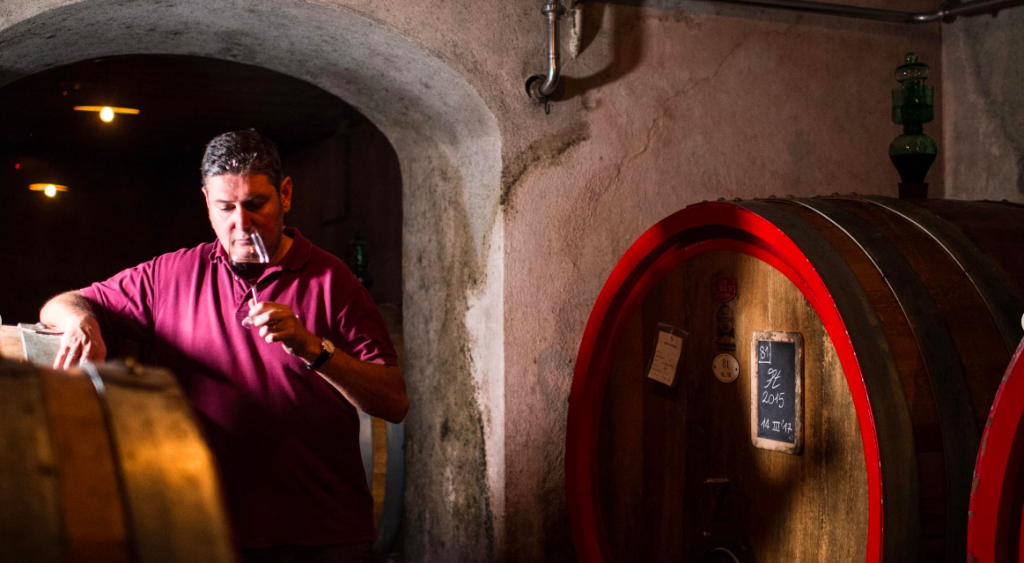 This was part of the start of a movement that lead to the rise of the Super Tuscan era and surge of others who followed suit. Montervertine became one of the cult producers in Chianti and one of the true leaders who fashioned a new vision for the future quality and reputation for the region's wine.
Since Sergio's passing, the winery has been left in good hands with his son Martino at the helm from 2000. He continues his father's legacy and commitment to developing the truly Italian nature of Montevertine, making wines from Sangiovese that express his unique patch of land in the amazing region of Chianti.

Pian del Ciampolo
90% Sangiovese, 5% Canaiolo, 5% Colorino
Considered the 'everyday' wine for the estate, Pian del Ciampolo offers a delicious, fruit driven drink. By no means simple in style, a wine that will give you a taste of the Montevertine style.
Montevertine
90% Sangiovese, 5% Canaiolo, 5% Colorino
This wine might be the 'little sibling' of Le Pergole Torte, however it is stands proudly as a serious, individual wine in it's own right with a distinct personality and expression of the Montevertine vineyard.
Made in traditional Chianti style, fermented in cement and aged in Slavonian barrels for two years.

Le Pergole Torte
Le Pergole Torte takes its name from the first vineyard planted by Sergio and was originally made as a single vineyard wine.
The flagship wine of the estate and made from 100% Sangiovese. A rich, powerful wine with the pedigree to cellar for many years.
We are extremely lucky to be able to offer a small quantity of this wine each vintage, so do what you can to get your hands on a bottle to stash in your cellar.